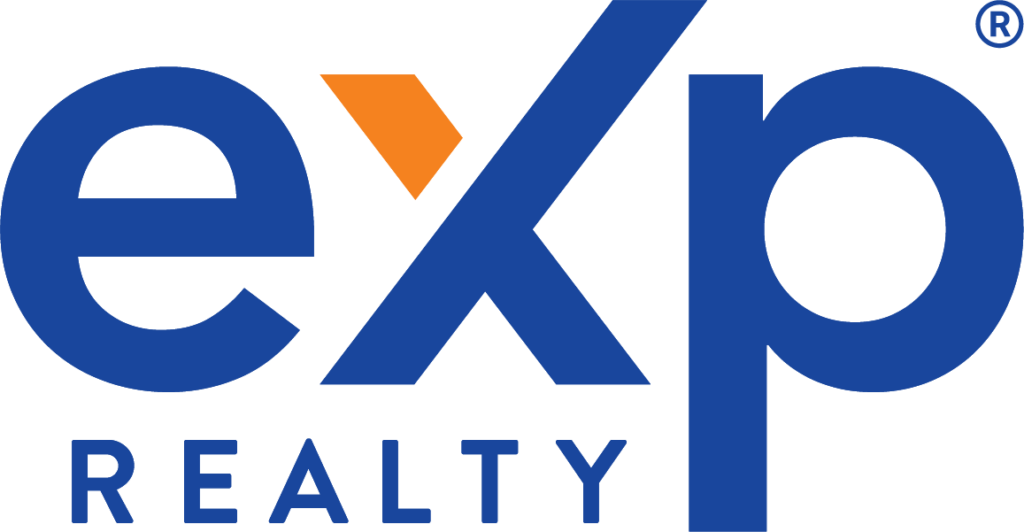 eXp Fast Start Series
Being new to a company is hard. Being new to a company and an entire new business is even more difficult.

That's why eXp Realty created the eXp Fast Start Series, which is a two-week program of live courses geared toward agents who are new to real estate or new to eXp.

The series runs every two weeks and offers 14 one-hour courses. This hands-on program is designed to give new agents the tools they need to become successful agents within the first two weeks of joining eXp.

Getting the proper training and onboarding is vital for the success of any real estate agent. The courses in this program range from navigating eXp's internal tools to mastering real estate concepts and practices.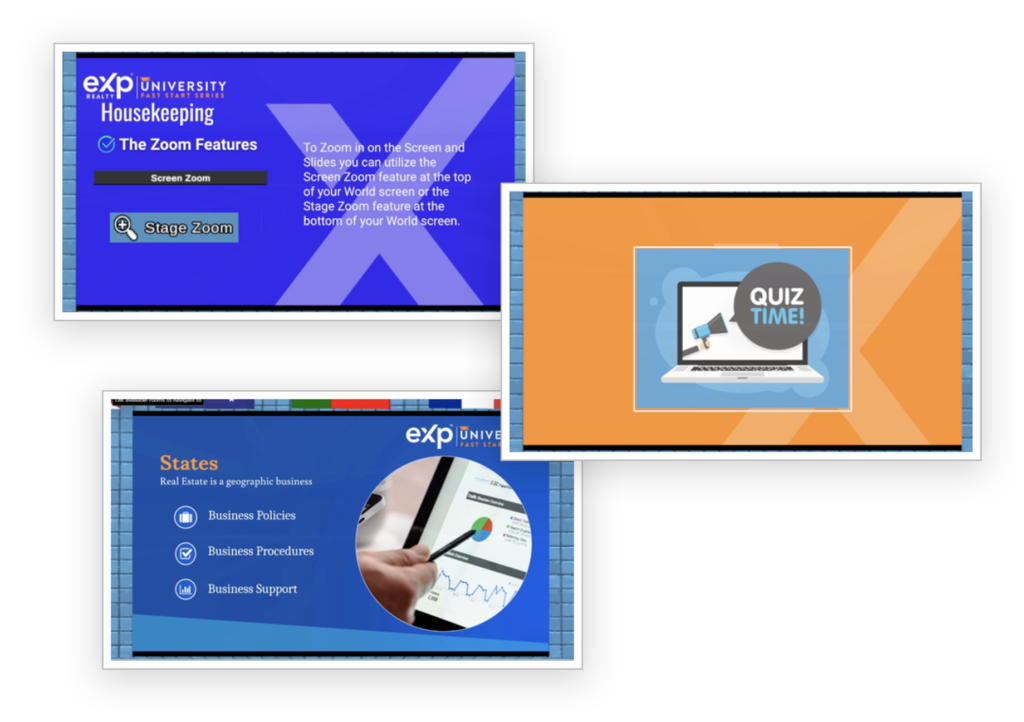 "We've had a lot of agents say this is something that has been missing their entire real estate career. Agents who are joining eXp have been looking for that go-to-, how-to-launch-your-business program and this is it!
The eXp Fast Start Series curriculum includes:

101: Navigating eXp Roadmap — Overview of eXp's tools.

102: Setting Up Your eXp Business — Tutorial on how to set up profiles across all of eXp's platforms.

103: eXp Connect Program — Overview on eXp agents' personal Connect Concierge, who will assist a new agent for the first 365 days at eXp Realty.

104: Mentor Program Overview — This is designed for eXp agents who are new to selling real estate. Agents are taught how to leverage the brokerage, their mentor and maximize their success.

105: Workplace As a Mobile Office — Instructions on how agents can use their mobile devices to maximize eXp's Workplace communications tool.

106: Real Estate Fundamentals — Covers the building blocks of success in real estate, including marketing, lead generation and more.

107: Real Estate Business Planning — Overview of fundamentals and tools needed to establish a business plan.

108: Lead Generation Fundamentals — Overview of key concepts that will serve as the foundation for building a lead generation plan.

109: Lead Conversion Fundamentals — Covers the fundamentals of lead conversion, including building relationships, qualifying leads and setting appointments.

110: Database Management Fundamentals — Overview of key concepts to build and leverage a real estate database, including CRM overview, managing profile records, statuses and tagging as well as strategies and tactics that can be implemented immediately.

111: Sales Fundamentals — Overview of the process of converting leads to clients, including methods for engaging leads, how to build trust, add value and building name recognition.

112: Working With Buyers — Provides insight on different types of buyers, and serves as a how-to-guide to get them through the buying process, and move them from being "lookers" to "owners".

113: Working With Sellers — Helps agents understand how to earn the trust of sellers, learn their motivations for moving and help set their expectations for the selling process.

114: Workplace As a Business Tool — This course will cover getting to know Workplace groups, creating groups and identifying groups to follow.
Ready to Join?
Let's Get Started!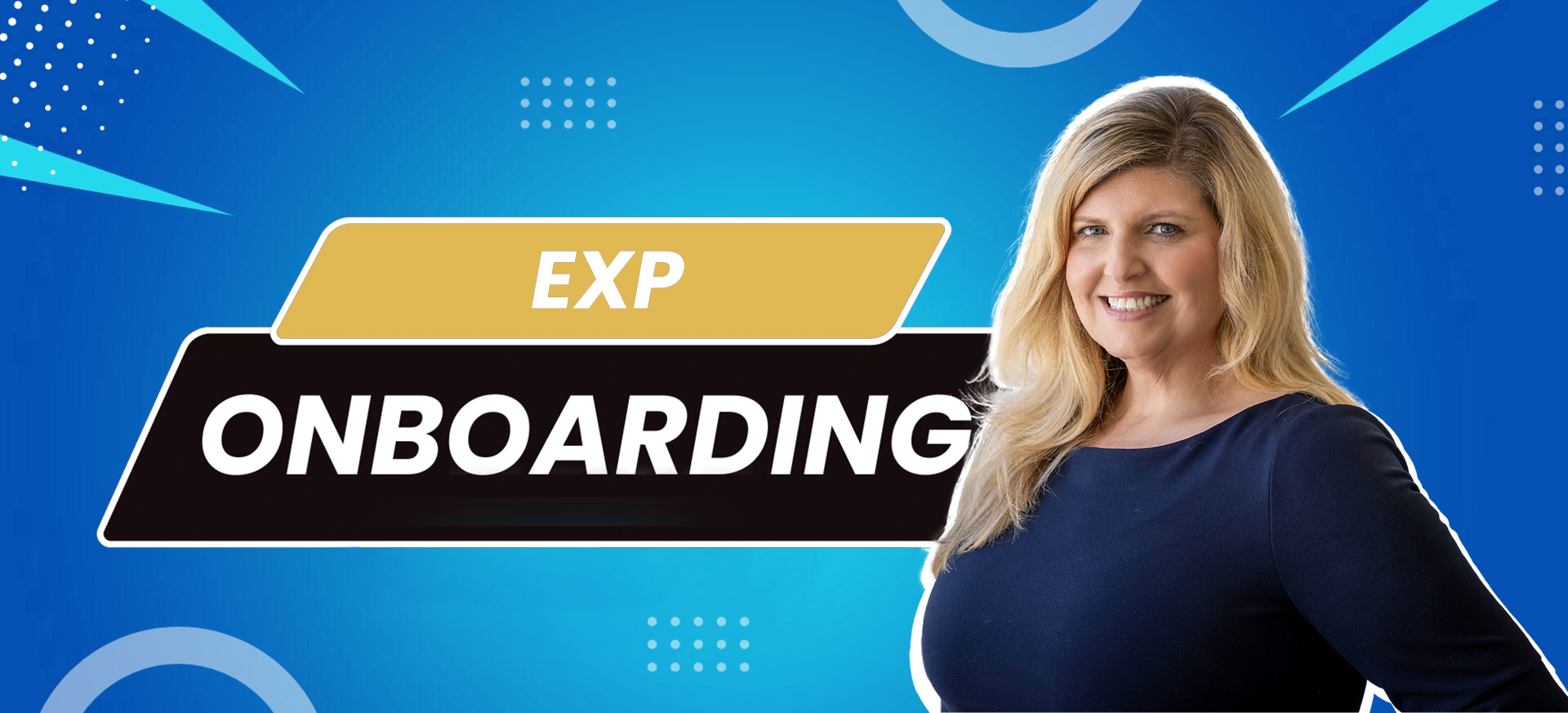 Meet Kelly, your onboarding concierge!
Kelly will walk you through the application process via a 30-minute Zoom.
She'll help you with everything—from guiding you through the Join App on join.exprealty.com to getting you connected with lead platforms and more.
Fill out the calendar below to get started.