Our eXp Realty Community
At eXp Realty, we're always here for you.

Our fantastic team of brokers and staff are here to help you build and grow your business as well as ensure the sustainability of the company … and make sure you have some fun!

The quickest and best way to reach the eXp Realty Community is in eXp World. We understand that sometimes you just need to send an email. Here's each department and how to get in touch with them.
We are excited to provide affiliated services to our agents and their clients. With consumer value and satisfaction as guiding principles, eXp Realty is engaging the best product providers in real estate as preferred partners.

• eXp World: From the Go To Menu, select Preferred Partners. All partners have a staffed office in the Partner Hub where agents can visit for assistance Monday - Friday during normal business hours. Weekly training is available in the Partner Theater and Partner Training rooms.
• Workplace: Partners have Workplace groups to help you get started and stay updated.
Responsible for processing payments to agents and vendors, billings and collections, cash management, administering equity-related programs, W-9, direct deposits, capping status and public company compliance related to filings and tax reporting.

•
eXp World

: Visit the Accounting office, Monday through Friday. 8am - 8pm EST
•

Accounts payable

(commission and revenue share payments, update direct deposits): [email protected]
•

Accounts receivable

(pay bills or update payment information): [email protected]
•

Agent equity program

: [email protected]
• To opt in/out of the program: Visit the change request form
•

Direct deposit upgrade

: Visit the change request form
•

Revenue share program

: [email protected]
•

W-9 and tax ID update

: Visit the change request form
Agent experience is dedicated to providing world class support and service while ensuring that our agents are aware of, and have access to, the best education and training in the industry. Our programs include: eXp Connect, eXp Mentor Program, eXp Realty Luxury Collection, Icon Award Program and eXp University with educational classes and the On-Demand Library to serve our agents 24/7!

• eXp World: Visit the Agent eXperience office, Monday through Friday. 10am - 7pm EST
Responsible for eXp Realty's U.S. brokerage operations, including compliance with state license law, REALTOR® association membership, MLS participation and risk management.

• eXp World: Visit the Brokerage Operations office 1, Monday through Friday. 10am - 12pm & 2pm - 5pm EST
— ONE eXp: eXp Realty's Diversity & Inclusion Initiative —
eXp Realty is proud to announce its commitment to diversity and inclusion, through its initiative, ONE eXp. This commitment supports eXp's culture by embracing differences, promoting equality and mutual respect, and providing a space where everyone has a voice and the opportunity to succeed.

ONE eXp is committed to diversity and inclusion through:
• Education: Host ONE eXp meetings to educate and increase awareness in this new diversity and inclusion initiative.
• Coverage: Ensure diversity and inclusion is represented in marketing materials, press coverage and events.

Our mission is to build eXp Realty into the most diverse and inclusive real estate brokerage in the world where all views are respected and encouraged.
— Technology & Technical Support —
Responsible for identifying and delivering world-class technology that supports our needs while maintaining the systems and technologies that run the business.

• eXp World: Visit the Tech Outpost, Monday through Friday. 9am - 8pm EST
• Get help with Enterprise, eXp World, kvCORE, Passport or email forwarding: [email protected]
Ready to Join?
Let's Get Started!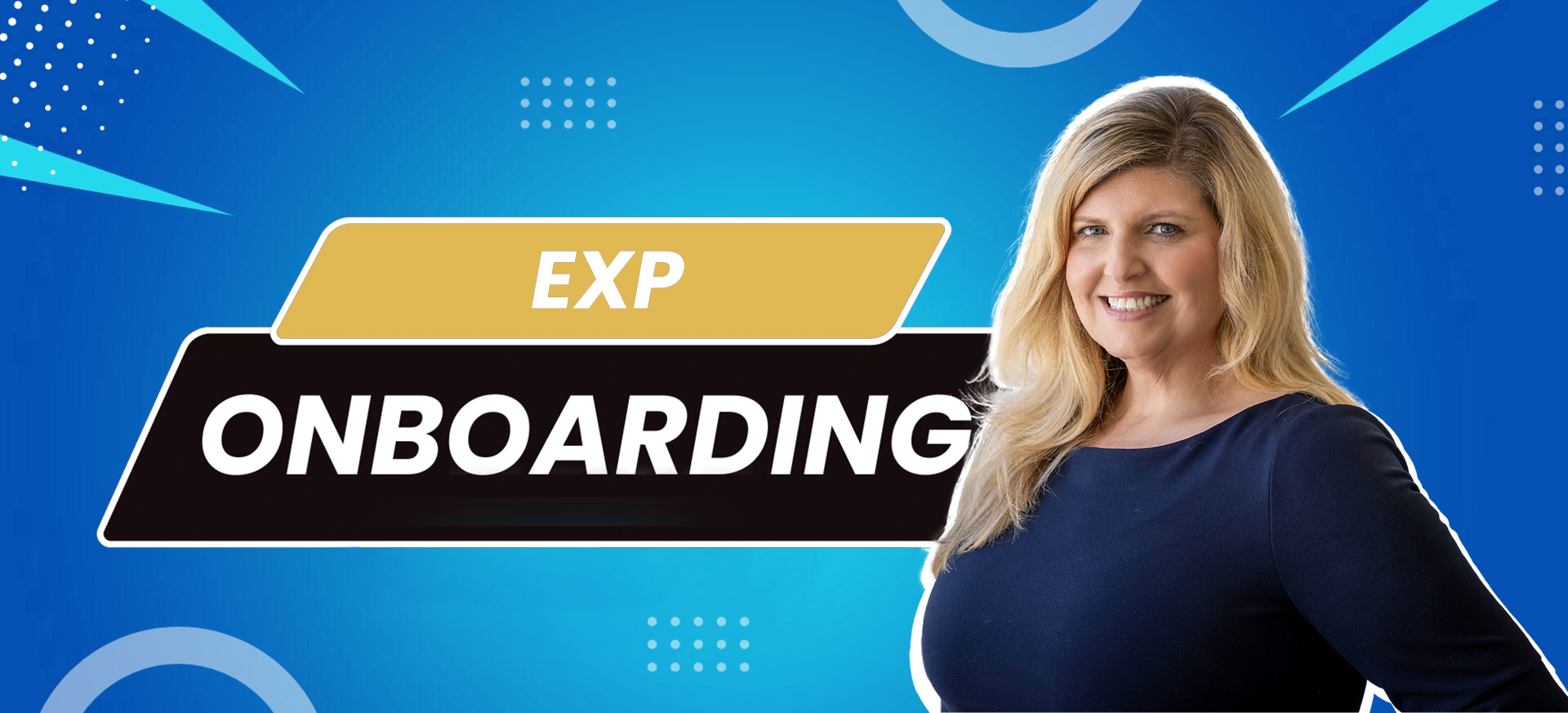 Meet Kelly, your onboarding concierge!
Kelly will walk you through the application process via a 30-minute Zoom.
She'll help you with everything—from guiding you through the Join App on join.exprealty.com to getting you connected with lead platforms and more.
Fill out the calendar below to get started.